The Priority Consultants Group, was incorporated in Singapore in 1984 to support multinational companies establishing their presence in Asia, focusing on talent, channel recruitment as well as go-to-market and communications services. Our home is Southeast Asia and India and no-one knows it better than we do so while the rest of the world is looking at Asia, we are living it!
Asia is where the growth is, led by two of the world's most populous and fastest developing economies, and with some of the world's youngest and most innovative demographics. Our growth and focus over the years has have paralleled the region's development, and the journey just gets more exciting.
Today the Group has a pan-Asian presence and an established reputation built through the provision of specialist communications, digital marketing, publishing and consulting services. Working principally with international companies in the business to business (B2B) space, the Group has two distinct business practices; Priority Consultants and Change Mandate and employs professionals in 11 cities across Southeast Asia and India.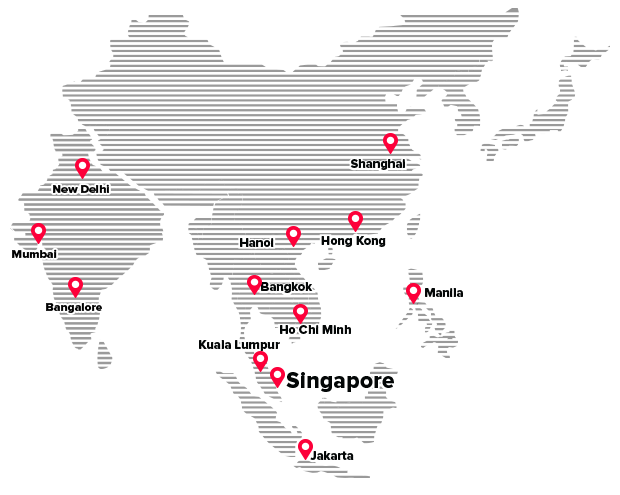 Reputation, Relationships and Results Everyone knows the importance of building a strong reputation but here at Priority, Reputation never stands alone but goes hand-in-hand with Relationships . Our clients rely on us to provide the guidance and counsel that gets the Results they need and for over 35 years we have delivered outstanding results, built on three core pillars – Local Knowledge, Domain Expertise and Proven Methodology.
Underpinning these is our behaviour. We are responsible and accountable both to our clients and to each other; we say that we put the "Promise" in KPI. -. As a result, clients trust us, which is why our client engagements last longer than five years on average, built on the foundations of integrity and mutual respect.
Our People Priority people are diverse with 12 different nationalities from three continents, speaking and writing more than 14 languages. From fresh graduates to industry veterans with more than 30 years' experience. Our approach is consulting and we are excited to share the knowledge we have learned from over 35 years working with leading companies at every stage in their development; from local startups to regional and global enterprises.

We believe in equal opportunity and there are no barriers – of geographic location, age, gender or ethnicity – to achievement, recognition and promotion. We look to build valuable long-term relationships with our people by creating a place where they can learn and grow professionally in a safe and respectful environment. We have a zero tolerance for any discrimination or harassment.
Our Values While the services we deliver have evolved over the years, many fundamentals remain such as our commitment to building strong, mutually beneficial relationships with all our stakeholders. Then we expect every member of the team to live up to our four core values.
Empathy
Respect
Integrity
Courage
Navigating the challenges of the pandemic made it more important than ever to bring empathy and respect to the forefront of every professional encounter and combine these with courage and integrity, then absolutely anything is possible. These values are our North Star to ensure Priority is an exciting, dynamic, ambitious and safe work environment for everyone. "Learning@Priority"
Our commitment to equip all our people not only with the professional hard skills they need to excel in their roles, but also the personal enrichment programmes to help them realise and nurture their native talents.

The world is a dynamic changing environment. Critical thinking skills are essential not only to navigate the deluge of data, but also to make decisions that count on behalf of clients and the organisation. In this so-called "post-truth" age, we are focused on helping our team identify and communicate what really is "the single source of truth" - a skill more critical than ever. Our goal is to equip our people with these life mission skills regardless of the time they spend with us, so that wherever their life journey takes them, Priority will be recognised as a place they grew, both professionally and personally.

Priority Consultants is an award-winning Asian Public Relations and Communications consulting firm, providing bespoke communications services to multinational companies across Southeast Asia and India. Our reputation for delivering outstanding results is built on three core pillars: Domain Expertise, Local Knowledge and a proven and time-tested Methodology to place media relations at the centre of the marketing toolkit.

We support clients in the Technology sector including specialist subsets such as Cybersecurity, Artificial Intelligence, Data Analytics, FinTech, Energy as well as Professional Services.
Website: www.priorityconsultants.com
Change Mandate Change Mandate is our content creation and communications consulting operation. With more than 30 years' enterprise experience, we understand exactly the challenges that businesses are facing and together with our deep understanding of the B2B landscape across South East Asia and India, we speak and write in your language and communicate for your success.
Website: www.changemandate.com